︎︎︎ HOME
NEXT ︎︎︎
---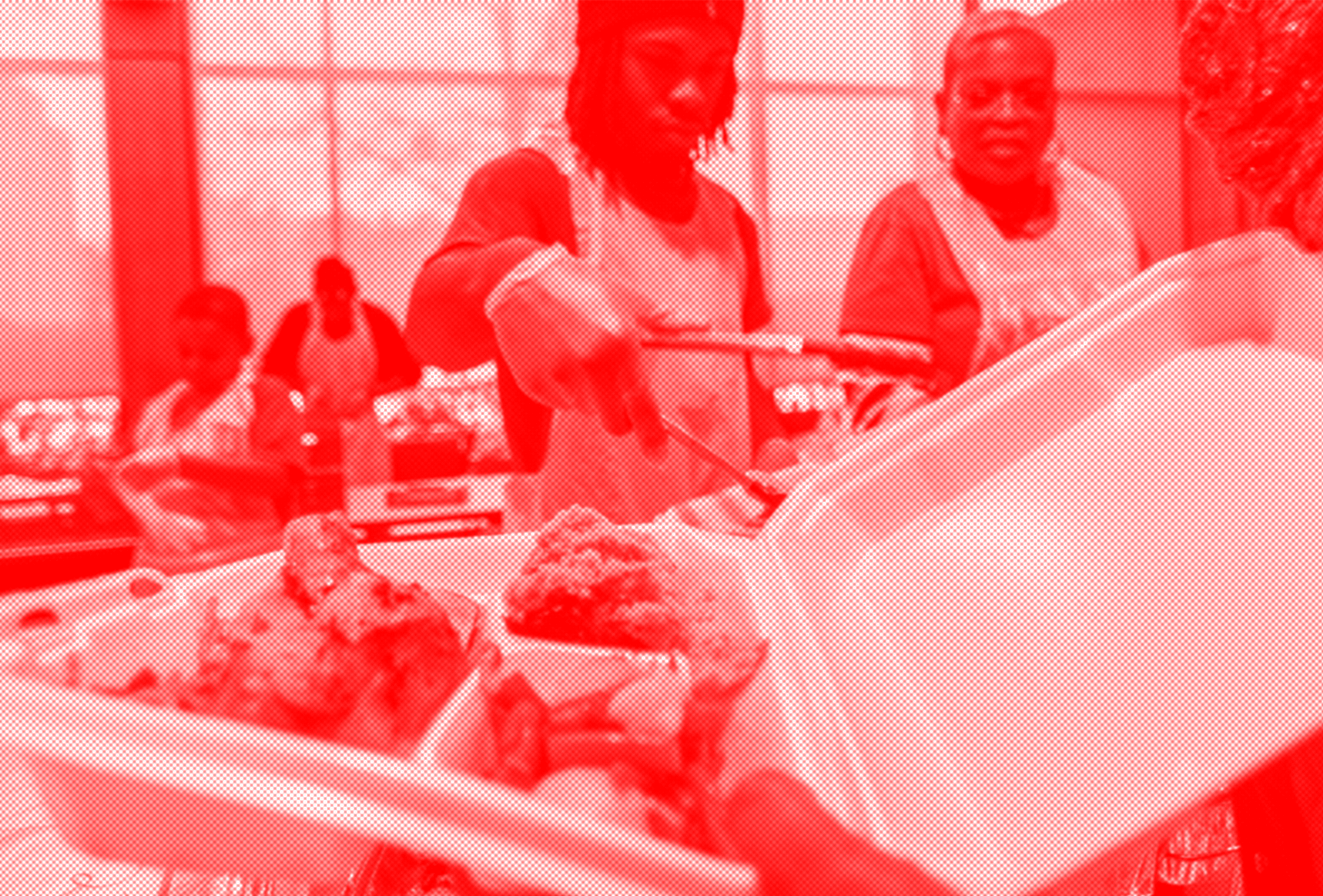 [Sebastian Hidago/Austin Weekly News]


MEN MAKING A DIFFERENCE
Location: Chicago, IL
Organization:
MMAD
Contact: mmadofchgo@gmail.com
︎ Volunteer-led
︎ Offered at no cost to participants
"'It started out as dominoes,' [Robert "Rock"] Calhoun said, looking toward a makeshift wooden table in one of the lots. 'We played dominoes from sun up to sun down sometimes. It got cold, we dug a pit, [and] we burnt wood to stay warm… A group of men joined up with us, there was 36 of us at one time.'
Crowds of people from the neighborhood would gather to observe the game and listen to their banter, jokes and spiritual discussions, he said. Calhoun and Charlie Wilson, close friends since the childhood they shared in the neighborhood, realized they had an opportunity to make the domino games something more.
'We said, you know what, we need to stand up and show people there are men in our community who are willing to stand on the front line,' Wilson said. 'So this organization was a great tool for men to come together to change their mindset. It begins to take fear out of the minds of the people in the community.'
That's how Men Making a Difference, or MMAD, was formed. Founded in 2014, the group's mission is to combat violence and to build programs to 'restore' people to the community, based off the principles of restorative justice. Calhoun speaks often about putting the word 'neighbor' back in 'hood.'"
MMAD maintains two lots near the intersection of 15th Street and Homan Avenue, cleaning them every Saturday. The lots have become "a safe place where people can gather, play games or watch a movie projected against a nearby building. There's a playground for kids, and last summer a free children's camp was hosted here."
MMAD also maintains a relationship with local gangs. Calhoun explains: "'We have decreased the gun violence in our little area between the two gangs that have been killing each other from the early 2000s up to the time we went in to talk to them,' he said. 'We said, the drug thing, we know y'all got to live, so do your hustling. But stop killing each other, because you got a brother who lives on Homan, that's got a cousin that lives on Christiana, that's got aunties over here—and the strain you're putting on these families, shooting at each other, what is the gain?'
According to Calhoun, the gangs understood the request and have steered clear of the lot."
And two days a week, the men in the group sit in peace circles at a local school, as well as teaching dominoes in several North Lawndale schools ("using the game to show kids the value of patience and thoughtful decision-making").
"'The men in that organization know where our kids are coming from, and they can reach them in ways I cannot, and so they have just been an amazing partner,' said Genessa Schultz, academic dean of Community Christian Alternative Academy, where MMAD has been working this year.
The group spends every Monday and Wednesday at the school. They divide the students up based on experiences and which members can relate the most to the specific group of kids. They sit in peace circles with the students, along with members of the 10th District Chicago Police Department.
'The kids are looking for an adult in their lives that they can relate to. Rock and the men in the group, they've all been black teenagers in Chicago with fear of the police or being judged. Our kids deal with it on the daily, and they bring wisdom to the table in a way the kids receive it and understand it,' Schultz said.
The peace circles with the police and students are small, organized and intimate talks. It's a part of CPD's Bridge and Divide program, which aims to create trust between cops and community members, which is one of the other goals of MMAD."
("The relationship between MMAD and the police department isn't without its critics. MMAD members said they've been called "snitches" by people in the community. Due to a long history of police brutality and lack of accountability in the department, as officially documented in the U.S. Department of Justice's damning report issued last year, many North Lawndale residents feel unsafe around police. But MMAD knew from early on that it needed partners to accomplish its goals
'In order for us to make this work as an organization, the Chicago Police Department had to be involved. It was too big for just us," MMAD member Willie "Bo-Bo" Johnson said. "We had a big idea, a big plan, but we knew we had to have help.'")
Excerpted From:
N. Lawndale group reclaims lots and lives
, Resita Cox, Austin Weekly News, Feb 6, 2018