︎︎︎ HOME
NEXT ︎︎︎
---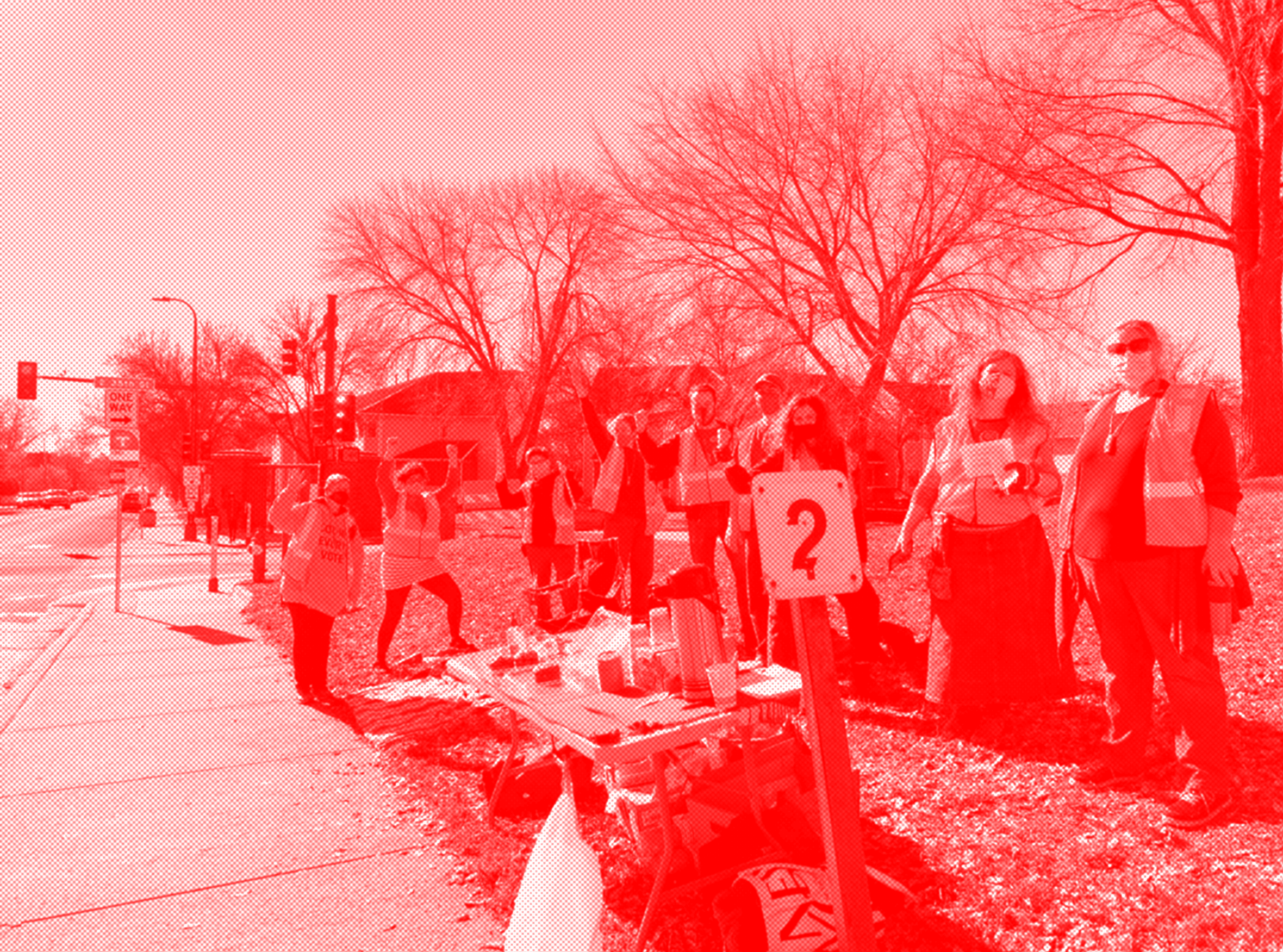 [PSC on Facebook]


POWDERHORN SAFETY COLLECTIVE
Location: Minneapoliz, MN
Organization:
Powderhorn Safety Collective
Contact: pohosafetycollective@gmail.com
The Powderhorn Safety Collective (PSC) envisions a new form of community response that calls upon the resources of the neighborhood rather than the police. We are neighbors providing support to the community with compassion and care in mind. As a collective we commit to the practices of nonviolence and de-escalation with the end goal of strengthening the social fabric of the neighborhood.
︎ Does not collaborate with police
︎ Volunteer-led
︎ Offered at no cost to participants
Since they started patrolling in July, Powderhorn volunteers receive reports of incidents through the app Discord, where their neighborhood group chat has had between 1,000 and 1,300 active members. They also proactively monitor activity through the Citizen app, which culls 911 logs for geo-located crimes-in-action, and another older-fashioned tool: the police scanner. Often, what they're responding to is the sound of gunshots. Their intervention is "full-service," Pouya Najmaie says: they arrive at the scene of the incident, assist in whatever way they can, and report back with updates.
The group has gone through several trainings on mental health, mediation and de-escalation training, and by now they've become a visible presence in the neighborhood, there to break up assaults and relieve tension on the street.
For altercations that Powderhorn residents feel unequipped to handle, they seek out reinforcement from the neighborhood groups. But even for incidents when neighbors might want to call 911, Najmaie says it hasn't always felt like a viable option. "During the uprisings, you probably had a 30% chance to 20% chance of any kind of police answering to anything," said Najmaie. "By mid-summer, it was up to a 50% to 60% chance, if I was to guess, and then slowly rising. Now, we're at a much higher percent chance."
Because the Powderhorn Safety Collective is embedded within the community, the collective will often show up before police squad cars do, Najmaie says. "Other times when they do show up, what we've noticed is a very quick drive by and if you're lucky, you'll get a searchlight," he said. "And then that's it."
Excerpted From:
Police Response Slowed. The Community Stepped In
, Sarah Holder, Rachael Dottle, and Marie Patino, Bloomberg City Lab, October 30, 2020